And the Winner of the Ugly Sweater Contest...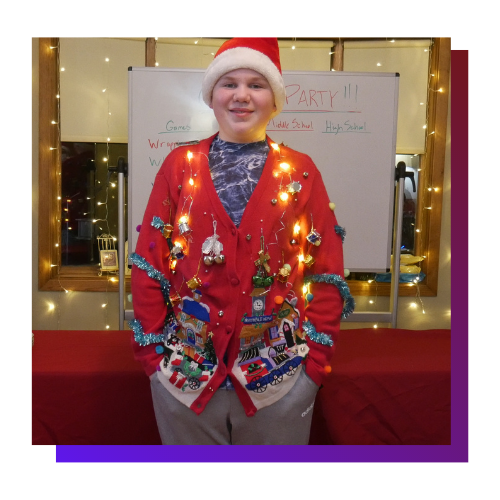 Congratulations Marcus Rosten! Two years straight. The Tom Brady of ugly Christmas sweaters.
Esther Roskamp is the winner of our random draw for the $10 Target gift card!
Christmas Break News
We are off the next two weeks. LRC students will resume Wednesday, January 6th
If you have not registered for student ministry (all leaders and students need to do this), please fill it out ASAP! Click Here to register.
I will be sending out more registration information for the Big Sandy Avalanche retreat soon. Stay tuned!
Bonus Content
Dodgeball meets 200 marshmallows. Here's some footage from our indoor snowball fight last week...